Luke Bollmeyer
"I get the job done, and I do what it takes to get a good result."
Luke always had a professional career in mind – his enthusiasm for getting started led to him working in an accounting firm before starting University and during his studies. Practicality is one of his major selling points. Luke appreciates that it's easy to get lost in the technical details of audit, and blind people with science. His ability to remain in the real world means that clients receive work with real clarity and no over-kill.
One of the key goals in any audit is addressing and mitigating risks – Luke uses his practical skills to think around risk carefully, and to present solutions that are easy to grasp. Luke particularly enjoys the challenge of working through new or unusual technical issues, and identifying things the client hasn't thought about. He likes to impress clients with his keen technical abilities and some fresh thinking. Clients trust him to do the right thing, and consider him as a safe pair of hands.
A quiet, dependable achiever.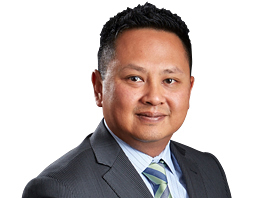 Get in touch with