dulwich
With her natural ability for maths and straightforward manner, Ainsley is known by clients and colleagues for her down-to-earth attitude, her experience in business and ability to explain complex matters clearly.
mclaren-vale
As someone whose work is focused entirely on supporting clients, Andrew has helped thousands of business owners deal with tricky challenges, providing the solutions needed to get them where they want to be.
mclaren-vale
Belinda uses her strong organisational and mediation skills – as well as a hands-on, down-to-earth, and personal approach – to guide family-owned businesses and clients in a wide variety of industries.
dulwich
Ben is an auditor who loves applying his own business knowledge to find simple solutions for complex problems, while working hard to acquire a unique understanding of people, systems, and processes.
dulwich
Chris has spent his entire career at Accru Harris Orchard and has dedicated his working life to making sure clients' journeys are good ones, finding opportunities to create benefits they didn't even know were possible.
dulwich
Daniel thrives on identifying opportunities for clients by applying his skills and knowledge in a proactive way, finding solutions to all kinds of challenges ranging from day-to-day business tax issues to big picture questions.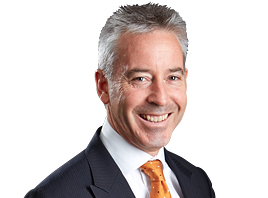 dulwich
James loves the complexities of accounting, and his ability to quickly grasp ideas and understand what clients are looking for allows him to produce great outcomes and improve their financial and overall business results.
dulwich
Jessica has a real ability to think fast and spot what needs fixing in a business. She empowers people, helps to change mindsets, and gets to the heart of a problem to assist in business transformation and improvement.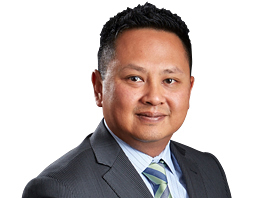 dulwich
Luke uses his practical skills to address and mitigate risk, work through new or unusual technical issues, and to build trust while presenting his clients with fresh solutions that are easy to grasp.
mclaren-vale
With incredible attention to detail, Paul ensures clients understand the figures he provides so they're well-informed, with the right tools to make important decisions and build strong financial foundations.
dulwich
Rhys thrives on the big picture and tackles clients' challenges head on, as if they were his own. He draws on his experience with a range of industries to provide solid business advice, especially during times of change.
dulwich
Richard leads Accru Harris Orchard's tax division, and he loves exploring options to solve problems while optimising clients' tax and financial position, managing their exposure to risk, and ensuring positive outcomes.
dulwich
Sam's unique selling point is creating empathy with clients, and he's known for providing specific, tailored advice that reflects their personal circumstances and mitigates risks to ensure long-term financial security.
dulwich
Sarah has a gift for putting herself in her clients' shoes to quickly understand a situation and then advise how they could be doing things differently, thereby reducing their stress and delivering real-world benefits.
SORRY, THERE'S NO PEOPLE MATCHING WITH YOUR CRITERIA.